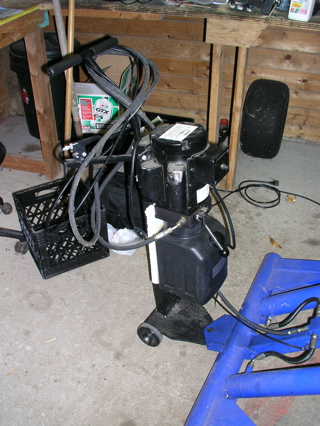 The lifting mechanism doubles as a tow rig for the lift itself.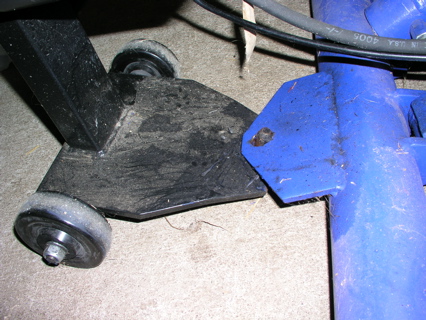 Put the peg in the hole and tilt the tow rig. The other end has steel wheels that it rolls on. Not *easy* to move, but not too hard either.

The safety locking mechanism. The big steel tab drops into the notches in the vertical steel bar.